We're ready to help you find the right kitchen ceiling lights for your next project.
Whether you're an avid home cook or you prefer the convenience of takeout or pre-made meals, having good lighting in your kitchen is essential. Here at Enterprise Wholesale Flooring and Lighting, we know just how critical the right kitchen ceiling lights are for a home, and we're proud to offer our expertise to contractors, builders, designers, and DIY home improvement enthusiasts in and around the Andalusia, Alabama area.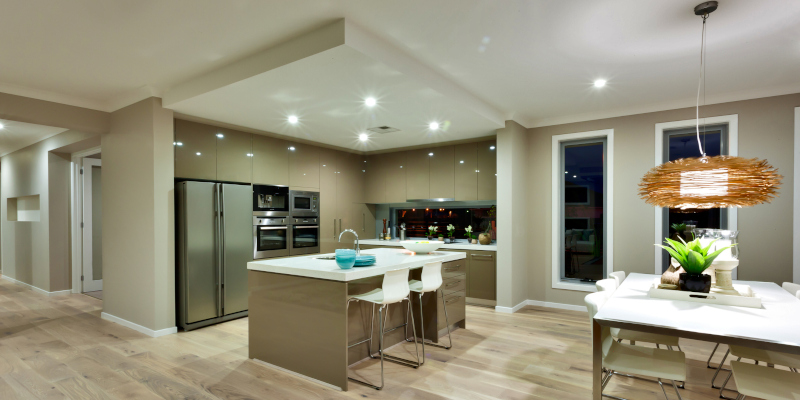 Without good lighting, it's tough to see what you're doing in the kitchen, which makes for a dangerous situation. Handling hot food and cookware, using sharp knives, and pulling things out of tall cabinets is far more difficult when you can't see what you're doing, so having ample kitchen ceiling lighting is essential. Many homeowners prefer having a variety of kitchen ceiling lights instead of a single source, and our team is happy to discuss which options would work well together to help you find the perfect fit.
While kitchen ceiling lights primarily serve a functional purpose, aesthetics also play an important role. In our 6,000-square-foot warehouse, you'll find a huge selection of kitchen ceiling lights with something that can match and complement every interior style. We carry options like recessed lighting, which is perfect for low ceilings, pendant lights that make an eye-catching addition to any kitchen, and many other styles. If you don't see what you're looking for in our inventory, we'll gladly help you source exactly what you want.
If you're searching for kitchen ceiling lights that are functional and attractive, allow our skilled team to assist you. Call or stop by today to learn about what we have in stock or speak to a member of our team.
---