Visibility in your kitchen is very important, so choosing proper lighting is key.
Being able to see what you are doing in your kitchen is very important, as not having proper lighting can contribute to injuries as you are working with high heat and sharp instruments regularly. While most kitchen lighting is designed for the sole purpose of improving visibility in that space, you can make calculated design choices to add beautiful accents to the space as well.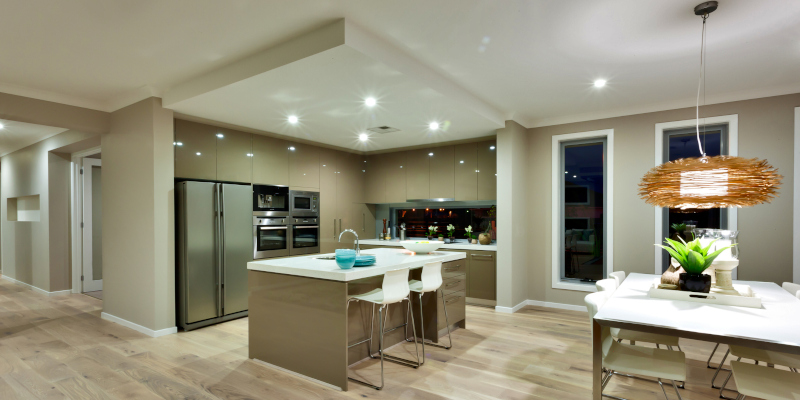 Kitchen ceiling lights are an excellent way to add both functionality and beauty to your kitchen. Kitchen ceiling lights provide excellent, broad lighting to illuminate your space properly and can also be placed in such a way as to accent beautiful pieces in your space. Recessed kitchen ceiling lights are a popular choice, as they provide beautiful overhead lighting without taking up any overhead space. Pendant lights are also an excellent choice- these are suspended from the ceiling and offer great focused lighting on areas such as islands. Pendant lights are also a great way to add beautiful accents to your kitchen to tie your design together!
At Enterprise Wholesale Flooring and Lighting, we offer a large selection of kitchen ceiling lights in our large showroom. We boast a 6,000-square-foot showroom in Enterprise, Alabama for all of your lighting needs and more. Our trained and talented staff is available to answer your questions and help you choose the best lighting for your needs. Come visit us today to browse our large selection. We've got something for everyone, no matter your style or design aesthetic. From floor to ceiling, we've got you covered. Come see why we are a favorite in this area!
---